Nothing better describes the Managing Director of STL Trustees, Funmi Ekundayo than- intelligent and candid. Funmi has distinguished herself in her area of core competence as a seasoned trust specialist engaging in the structuring of complex corporate finance, legal and trust instruments. The warm CEO invites us into her office speaking exclusively with Kehinde Esan on the trends in the industry, advice for the female gender, her undying love for business and much more.
Having Been in The Industry for Decades, How Can You Describe Your Experience So Far?
My experience has been quite challenging but at the same time exciting. Being an operator in an industry that is constantly evolving comes with its ups and downs, however with determination and focus on the bigger picture, a lot can be achieved.
A lot of development has happened over the past decades, some are positive while some are negative, but all in all the challenges has been there, some have been resolved, and some are still ongoing with regulatory effort at regularizing sort of resolving the issues.
It is an interesting industry because it is also a very dynamic industry, you will find out that things happen very fast even the entrance into our own sub sector for instance has been an up up trend and this is good because it will further deepen the participation of Trustees in the capital market industry and of course it will give us a stronger and condenser role and will come with its own challenges as well, which means you will have to battle with fiercer competition in a whole lot of competition but all in all, it is very exciting and challenging but worth it .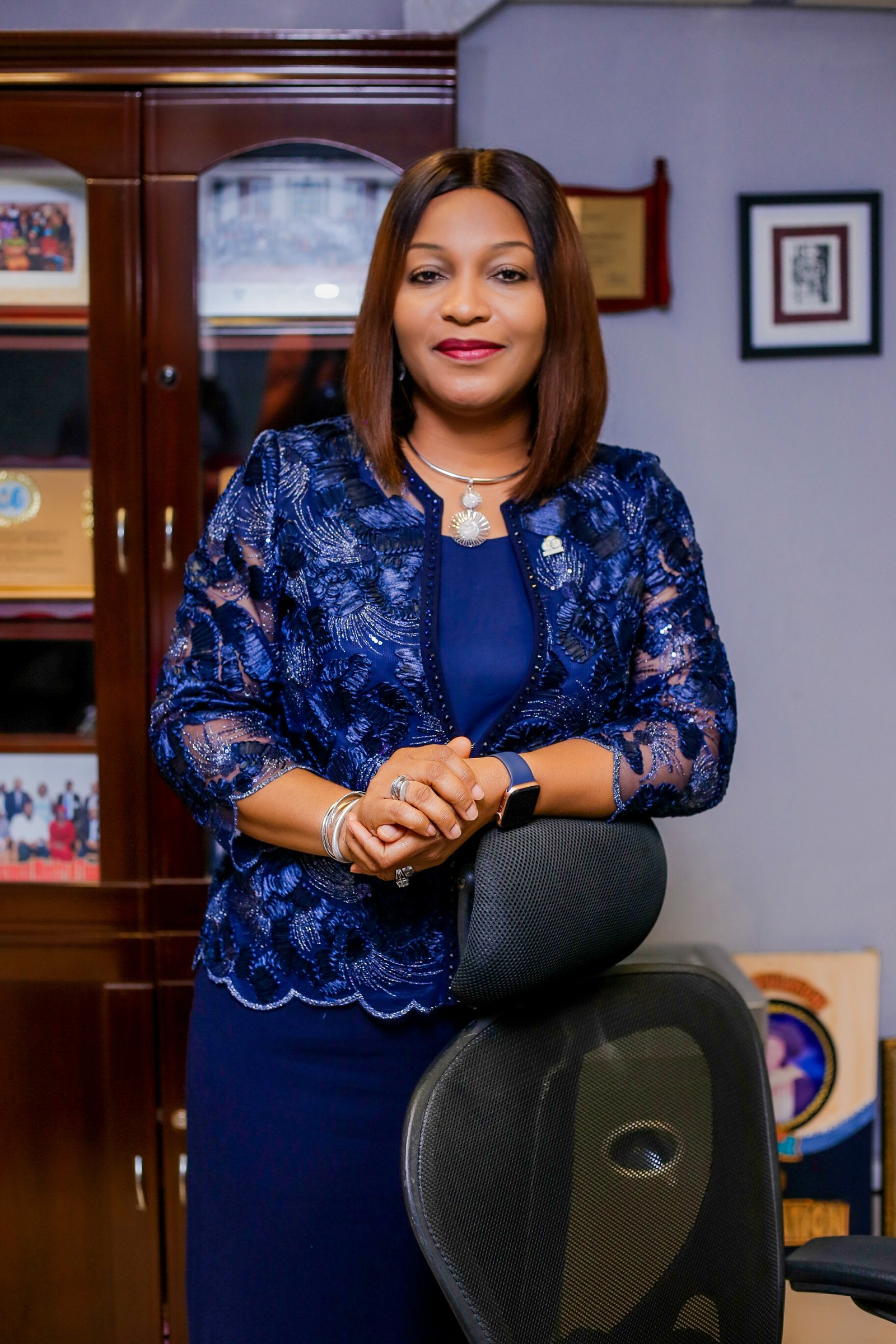 In the Next Five Years, what are the Trends You've Seen that are going to shape the Trustee Sector in Nigeria?
Ok. Technology definitely, the use of technology in providing Trusteeship Services, particularly in the area of Private Trust; the proposed amendments of some laws that have direct bearing on the business will also have an impact.
I also see Structural and Regulatory trends shaping the trustee sector as well, because our regulator; the Securities and Exchange Commission constantly comes up with regulatory reforms to better shape the industry.
We are going to see more of our trust service offerings being enhanced through the use of technology, particularly in the area of private trusteeship. We want a lot of Nigerian's to be able to subscribe to private trust and with so much ease that they won't look at it as a big deal anymore because currently it is perceived as a big deal. You know they believe that until you have so much wealth, so much asset they don't have any need for a will or a leading trust, but we are saying you don't have to become a Dangote or an Adenuga before you set up a will because we are actually helping your future easy planning, we helping your dependents, we helping people who rely on you as a bread winner and all of that, so we want to make it a lot easier. Also, we are going to be seeing a few laws that have direct bearing with our business being reviewed by the legislative arm of government. So, I will believe that that will also be good for our industry, a lot of this laws are actually overdue for a review.
So, the amendment we believe will happen in the next 1 or 2 years Maximum, that will help us in shapening investment of trustees and a whole lot of other things that have direct bearing on our role on transactions.
What Stands STL Trustees Out Among Its Competitors?
At STL Trustees, our core values are integrity, professionalism, commitment and innovation and these values ensure that in dealing with clients, whether individual or corporate, we strive to always deliver trust solutions that are guaranteed to meet their needs on a continuously satisfactory basis.
STL Trustees has had a checkered history. We started out has a trustee and we metamorphosed into sky trustees and there was a combination of different banks to form Sky Bank and here we are today to form STL Trustees and also, it's been an interesting journey full of its own up's and down's. We were trying to play catch ups because we were at the very end of the ladder, low and below the ladder where we are considering key players as at that time. But over the last ten years, we have come a long way to establish our dominance as a highly professional institution with the niche for giving out to our client's top-most professional services and basically making our clients to be number one, you know we are clients focused and we try to improve on our service delivery on an ongoing basis. So, basically our professionalism, our clients service delivery and also our speed stands us out, because it can be frustrating for clients when their transactions are being dragged backwards by your sluggishness or inability to quickly respond.
Essentially, our ability to anticipate, meet and surpass the needs of our clients is also among the factors that set us apart.
I think all of these has stood us out and I believe we will continue to improve on all levels. At STL Trustees, we keep growing and we never believe that learning has stopped for us, so we keep growing and learning in the business.
What are your Views on Gender Inequality & Women Leadership Roles in Business Sustainability?
Well, I wouldn't want to say Gender inequality is a mirage, it is there, whether you want to accept it or not but the truth of the matter is if you also look around us now you will see that narrative is being changed.
There is indeed no doubt that men are perceived as the major players in the corporate and business environment. In my opinion however, the narrative is gradually changing, as women are increasingly taking on leadership roles and successfully running Corporate Organizations admirably.
I think women will continue to hold their own in the coming years, and I believe women are better managers of resources so definitely we've only seen the beginning of the change to that narrative, it will continue to be better in the interest of women.
Women are more emotionally balanced and they are also able to juggle a lot of box in the air while still maintaining a fair balance, so let's see in another 5 years revisit that question (Smiles).
What Have Been Your Biggest Challenges to Date as a CEO?
Well, some of my biggest challenges can be said to be peculiar to almost every CEO, you know as a CEO you have your helicopter view of everything happening to the business; profitability, staying competitive and creating/sustaining growth; hiring the right talent and retaining top talent (This is more so in a speciliazed industry such as ours); making progress in spite of obvious challenges in the operating environment, managing constantly changing expectations, ensuring that all stakeholders have a fair deal, and achieving a work life balance you know it is a whole lot of issues. So, balancing all of that can be challenging particularly in an environment like ours where sometimes you find inconsistency in government policies a lot of times as we just recently came out of the recession, so many things that challenge businesses but, it's a general assault so, we just try to also divide the tide and continue to put in our best effort to ensure that we stay relevance in the industry.
And of course, the day of work life balance is also there, you know it is 24 hours never seems to be enough to do a whole lot of things like I do say, I think women are better at managing all these things and still try to keep their heads on top of their neck.
What are your Views and Comments on the Current Economic Situation in Nigeria?
Laughs. Generally, economic development has direct relationship with the environment. Whilst the economy of Nigeria is an emerging market, the current high level of infrastructural deficit, heavy reliance on the reliance on one source of revenue (Crude Oil and gas exports) with other sectors trailing far behind which makes the country vulnerable to shocks in that industry, crime, insecurity(including kidnapping for ransome, insurgency e.t.c.), poverty, unemployment and of course corruption (it is still present with us whether we pretend about its existence or not), says a lot about where we are at economically and it all points to the fact that a lot still needs to be done by the country's leadership at all levels to drive economic growth and development through sound government policies and the harnessing of the country's commonwealth to improve infrastructure for the benefit the majority. This will in turn drive internally generated revenue for the government hence it becomes a win-win situation.
What Pieces of Advice would you give women in the Workplace who also want to be Successful?
Integrity, Hardwork, Dilligence, Resillence in the face of challenges and making a conscious effort to balance work and family life.
How Do You Balance Work and Family Life?
Balancing work and family can be truly challenging with so much demand on one's time, however it is achievable if you put your mind and effort towards achieving that balance. As for me, I try to set priorities, I plan things in advance and I build support at the workplace and at home. I'm very passionate about finding time to be there for the "moments" as far as my family is concerned and most importantly, I also try to create a "Me" time for myself from time to time.
How would you Describe your Leadership Style?
Essentially, leadership by example. I apply a hands-on approach on the job, as I work hand in hand with my team. I also try to delegate as much as I can. It is important as a leader to have an eye on almost everything so as to ensure that things are being carried out appropriately.
If you were to make 3 Wishes, what would they be?
My three wishes will be rolled into one and that is better and improved economic trajectory for Nigeria for in the prosperity of the nation lies all of our collective prosperity as businesses and as individuals.